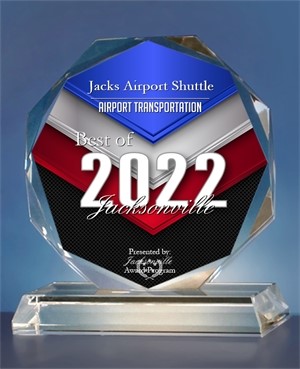 Ground Transportation to JAX
When it comes to flying, most people only think of two ways to get to the Jacksonville, FL airport. Many want…
> Read More..
JAX Airport Car Service
When you're looking for an airport shuttle, you need look no further than Jacksonville Airport Transportation.
> Read More..
Private Car Service
One of the signatures of our service is the private transportation we offer with every ride. Every ride with us… > Read More..
 Welcome to Jacksonville Airport Transportation
Getting to the plane before it leaves can be much harder than it seems. You must be packed, have tickets ready, get to your gate at the airport and so much more. But one of the most stressful aspects of travel is the trip to the airport.
There are many ways to get to the Jacksonville, FL airport, including driving yourself or taking a taxi. Driving can be tough because you have to fight through all that traffic and also find and pay for parking. Taking a taxi is another option which relieves you from having to drive. However, taxis charge based on time and distance, which can end up costing a lot of money. But there is an option that will get you there with peace of mind and won't break the bank.
Jacksonville Airport Transportation uses comfortable, private cars to drive you to the airport and we only charge one rate. We only employ the most professional, qualified and experienced drivers who can be trusted to get you to the airport on time. Our years of experience in transporting local residents, vacationers and corporate clients give us a unique advantage over other transportation services. Our vehicles are kept in top condition and each is insured with the Jacksonville Airport Authority.
Our number one priority is your complete satisfaction, which is one reason we use the best minivans and towncars to get you to the airport. And our flat rate zip code system removes any unexpected financial surprises you might get by taking a taxi.
Payment is also easily handled by our courteous drivers. And without having to fight traffic or find parking, you'll have more energy to get to your gate at the airport. Give Jacksonville Airport Transportation a call today and catch your flight on time.